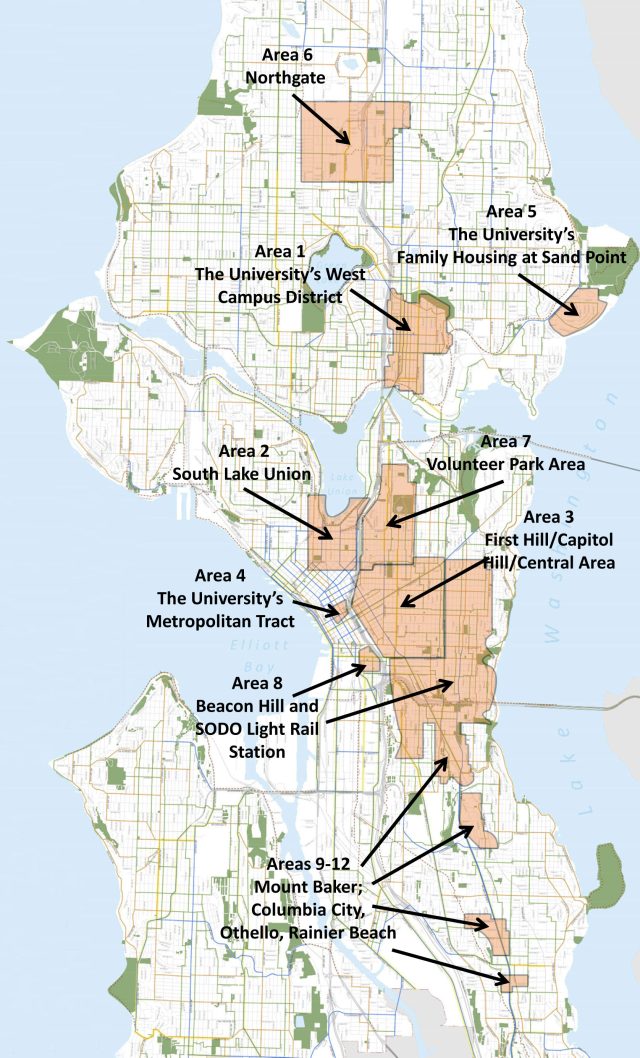 This map only shows some parts of the city that Seattle Gigabit aims to serve.
Gigabit Seattle
One day after Google's executive chairman, Eric Schmidt, proclaimed Google Fiber was "
not an experiment
," the Emerald City decided that it too wants in on some of that
sweet gigabit speed
.
On Thursday, Seattle Mayor Mike McGinn
announced
the city reached an agreement with Gigabit Squared and the University of Washington to bring 1 Gbps connections, taking advantage of the city's own underused fiber. Seattle
abandoned
its plan for a municipal network last summer. A connected city wireless network, which would obviously be slower, is also in the works.
'The plan will begin with a demonstration fiber project in twelve Seattle neighborhoods and includes wireless methods to deploy services more quickly to other areas,' the city wrote in an online
statement
.
Read 5 remaining paragraphs
|
Comments
More...