I am an advanced Linux user.
I have a NVIDIA FX 5600 video card.
# lspci
01:00.0 VGA compatible controller: nVidia Corporation NV31 [GeForce FX 5600] (rev a1)
# lspci -n
01:00.0 Class 0300: 10de:0312 (rev a1)
My card works fine with XFree86 nv driver.
My motherboard model is ASUS A7A 266.
My processor is AMD Athlon 1400 MHz.
My version of XFree86 is 4.3.0.1
I tried NVIDIA drivers 4496, 4620 and 5328.
I tried on Debian GNU/Linux woody(stable) and sid(unstable).
I tried on a kernel 2.4.22 and 2.6.0
NVIDIA Drivers installation was not so hard. I tested with the nvidia installation and compiled manually.
My big problem is that I start XFree86, no nvidia logo but the screen is black and full of white and colored strange characters. And the same result in all cases (driver verions, kernel versions, distributions).
I obtain this type of freezed screen: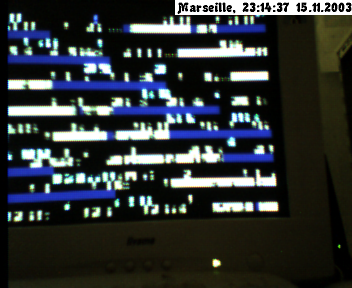 or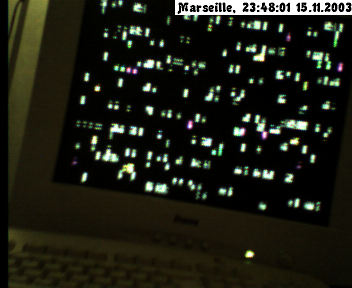 In XFree86 logs, all seems to work ! No error logs !
And I must to kill XFree86 with a ssh connection...